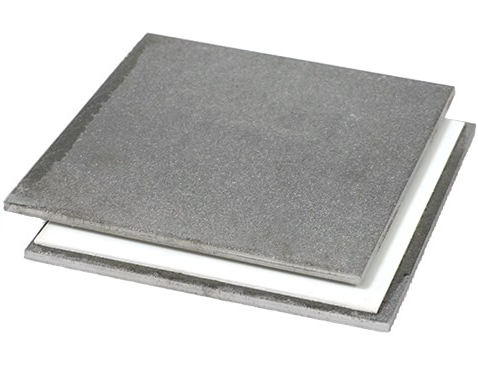 Construction
APP's ProTek Slide Plates are constructed from sodium-etched PTFE (3/32" thick) bonded to 10 gauge carbon steel. Different thicknesses and materials are available upon request.
Backing Plate
The backing plate is welded to the structural steel member.
Sliding Surface
The sliding surface provides a low coefficient of friction to prevent wear due to expansion and contraction.
Strong Bond
The slide surface is bonded to the backing plate using a high strength structural epoxy.
ProTek Slide Plates Specifications
Installation
ProTek Slide Plates are welded to steel components
Custom Manufacturing
Both backing plates and slide surfaces are available in different thicknesses and materials.
Benefits

Product prolongs the life of your structural components
The metallic and PTFE combination delivers robust support, while providing a low friction surface for the object to move along

Pricing
Request Pricing for this product