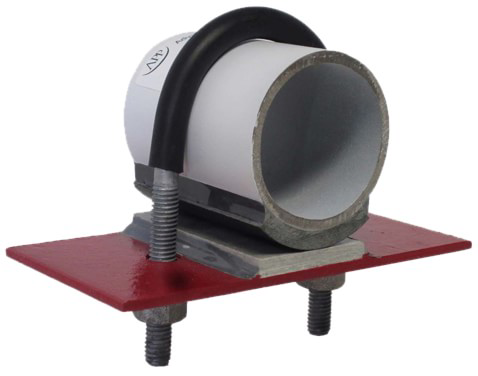 ProTek U-Bolt
Protects the top of the pipe from abrasion that would be experienced with a traditional metal u-bolt caused by pipe movement.
ProTek Wear Pad
Protects the bottom of the pipe from corrosion by acting as a barrier between the pipe and the support structure.
ProTek Flat Plate
Protects a flat structure, such as an I-beam, from wear due to pipe movement.