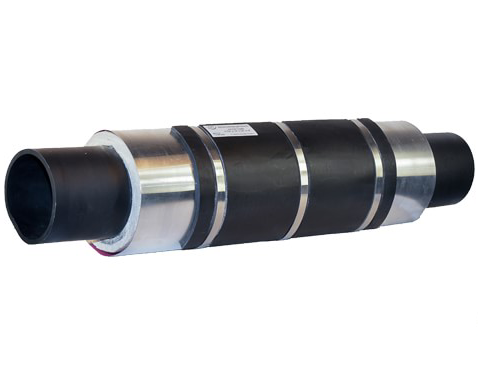 Industry standard stainless steel bands are used for easy installation, while recessed banding slots prevent metal-to-metal contact with support underneath.
Compatible with all load-bearing insulation systems, the cradle is formed to the exact diameter of your insulation system to evenly distribute the load.
Fiber reinforced, vinyl ester resin is formed to exact dimensions of the insulation system.
AeroTek Cradle Specifications
Composition
APP-VEFR
Maximum Load
Depends on load bearing insulation
Temperature Range
-320°F to +400°F
Installation
Field install, no welding
Required accessories
Custom manufacturing
Will fabricate to your specific dimensions
Benefits

Eliminates the need for pre-insulated pipe supports
Does not require a break in insulation like traditional welded or clamp on supports
Compatible with any type of load bearing insulation
Eliminates corrosion issues associated with traditional metallic supports
Lightweight for ease of installation

Available Sizes
Standard sizes available upon request
Pricing
Request Pricing for this product