Biomimetic composites are materials that take inspiration from systems found in nature. The current research into biomimetic composites is mostly focused on finding increasingly more useful scaffolds and matrices with better mechanical properties, biodegradability, and biocompatibility. Generally, these new scaffolds are derived from either high quality human proteins (synthesized in labs) or materials that mimic bone matrices for use in bioapplications and regenerative medicine.
Cellulose Composites
Cellulose is the biopolymer that is present on earth in the largest quantities, and is used for many diverse applications like clothing, paper, and even construction. Cellulose can be found in nature in many forms, but the most complex of those is present in the cell walls of plants, where it forms a composite with polysaccharides, enzymes, and other structural polymeric proteins. This form of composite is unusually strong and can be exemplified by its role in providing support for plants from the smallest blade of grass to the largest trees in the forest.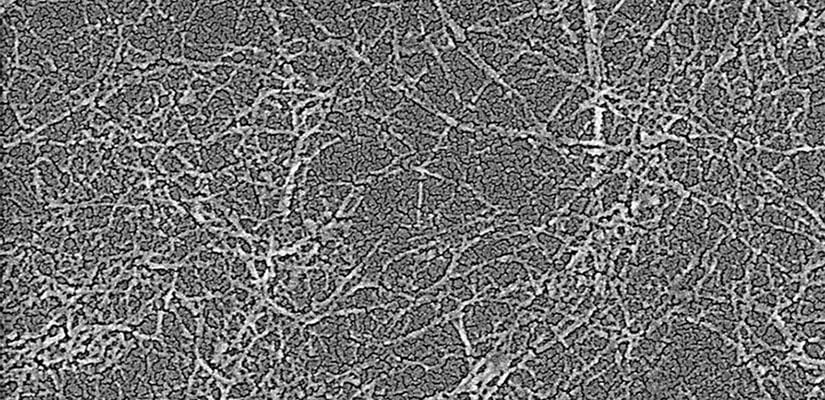 Cellulose composites can be manipulated on the nanoscale in order to further increase their desirable characteristics. Nanocellulose (NCCs or "cellulose whicksers") are fibers grown to produce extremely pure single crystals. The crystals exhibit a large mechanical strength, with their modulus estimated at approximately 150 GPa and their UTS (Ultimate Tensile Strength) estimated to be around 10 GPa. These values put the NCC fibers on par with Kevlar and carbon fiber in terms of mechanical strength. NCC-based nanocomposites are therefore the focus of multiple studies into both their potential uses and long-term manufacture.
See also: 6 Potential Future Uses for Nanocellulose - The Ultimate 'Wonder Material'
Invertebrate Exoskeletal Inspiration
Invertebrates rely on their exoskeletons to provide support and mobility. These exoskeletons are highly complex composites composed of "chitin scaffolds embedded in polymeric protein matrices" with many other composites integrated into the structure. In order to further harden their exoskeletons, many invertebrates use a process known as biomineralization, which is the ability of an organism to produce inorganic materials using resources present in their environment.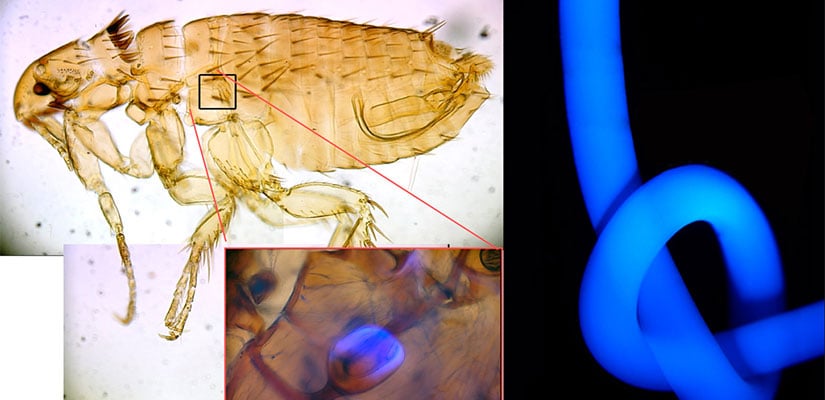 Resilin is often seen with chitin as a biocomposite component found in organs related to mobility in invertebrates. Resilin is highly elastic and has a quite long fatigue lifetime. Therefore, it is often found in situations where resilience is required over tensile strength or stiffness. Additionally, because chitin has such strong mechanical properties, bionanocomposites that make use of both of these components would be able to combine both elasticity and strength in a single material.
Medical Applications of Biomimetic Composites
The most significant developments in the use of biomimetic composites have been in the medical field. Recently, the field has turned from researching inert metals and plastic materials for incorporation in biodevices to biocomposites that can interact directly with the tissue in the body and promote regeneration, thereby limiting the degree of intervention needed in these cases and greatly improving the patient's overall long-term health. Additionally, depending on their use in the body, different levels of properties such as mechanical strength, elasticity, and resilience are required. Therefore, composites that take inspiration from many different sources, including resilin and cellulose, can be used to their fullest potential in different biomedical applications.
While most of the research that has been done in the emerging field of biocomposites has had a focus on health and medicine, these types of composites can also be used in other composite applications – for example, the extremely high strength of cellulose components would make them desirable for integration into the aerospace industry. In the future, biomimetic and bioinspired materials may replace traditional composites and come to dominate the industry.
See also: Clues for biomimetics from natural composite materials