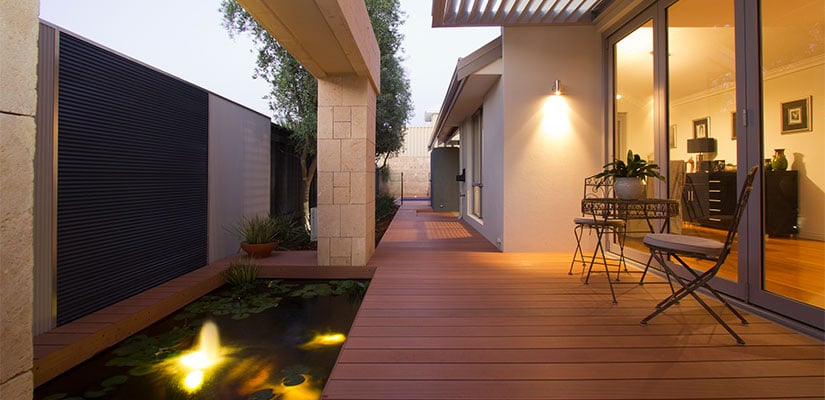 Composite materials, particularly Fiber Reinforced Polymer (FRP) composites, are used in construction for a variety of reasons. FRP composites are created through the combination of a plastic polymer resin with strong fibers. Each material in the resulting composite retains its original form and contributes to a consolidated, stronger material.
Benefits of Composites
The high strength and low weight of composites make it an attractive material for construction. These two characteristics contribute to a high specific strength, which means each unit of weight of the composite can handle more stress. It contributes to a lower cost of construction, as much less material can be used without sacrificing structural stability.
Composites are corrosion resistant, which means that they do not rust or corrode like metal alloys. These materials can be used in corrosive environments such as piping, saltwater, and duct work. In addition, composites are also water resistant; they don't rot or swell like wood, don't rust like metal, and don't spall like brick and concrete.
Thermal and electrical insulation is important in certain parts of construction. Composite materials have low thermal conductivity, so the material doesn't contract or expand with temperature changes. Furthermore, composites are also naturally good electrical insulators. However, composite material is versatile in that if high thermal or electrical conductivity is necessary, materials with those properties can be incorporated into the composite, which in turn becomes highly conductive.
Due to its properties, composite material is flexible in design, so it can be made into all kinds of shapes. This means that the most complex building design, whether structural or decorative, is achievable with composite material. It is usable in the different processes of constructions (cast, laminate, infuse, continuous panel, extrude/pultrude, stamp/press mold), where wood, concrete, and metals have their limitations. The flexibility of composite material also allows single parts to replace complex assemblies units made of materials such as wood, steel, and aluminum.
Going Green
Building with composites can have a tremendously positive impact on the environment. Composite material's durability means less use of materials, and its insulating properties also contributes to less use of material and also saving energy (less air leaks in homes). Furthermore, its low weight contributes to transportation and installation with less impact on the environment. The versatility of composite materials opens a door for using recycled, natural, and/or bio materials for the filler or the binding, the two parts of composites.