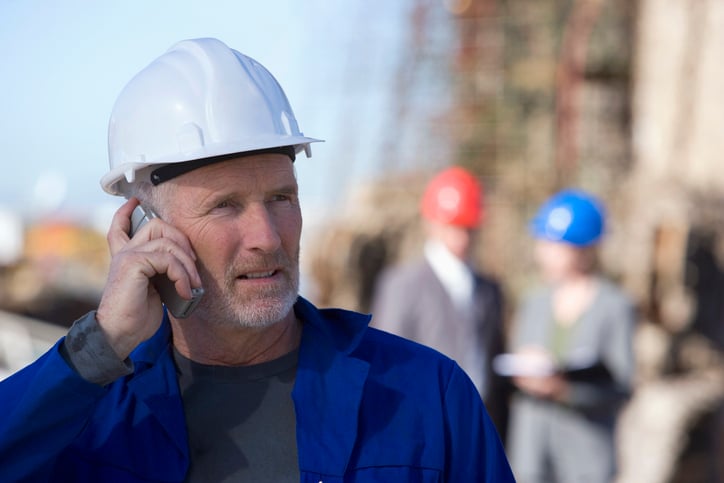 Manufacturing can seem like a massive, automated industry. After all, it contributed more than $2 trillion to the U.S. economy in 2018. However, when you're making a deal with a manufacturer, you'll want the experience to be personal.
We understand it isn't always easy to know what to ask your pipe support manufacturer. So, we've put together some key questions to ask to get the most out of your next project.
First, Determine Your Needs
Before you jump into your next deal, it's a good idea to make sure you know what you're looking for and why you need it. Before you start asking your manufacturer questions, you may want to start out by asking yourself, "Why do I need piping support?"
Want a hint? Here are some common answers:
Corrosion
According to the National Association of Corrosion Engineers (NACE), corrosion causes $2.5 trillion worth of global damage. Pipe supports can stop corrosion, keep dissimilar metals from rubbing against one another, and add a layer of protection to pipes.
Unwanted Vibrations
Pipes are constantly affected by erosion, high pressure, and vibrations. The resulting friction leads to wear and tear. Unfortunately, that wear and tear can turn into ruptured pipes and disasters. The answer, in many cases, is pipe restraints or products such as slide plates or flat plates that have a low coefficient of friction. That means they let pipes move without bouncing, vibrating, or adding stress to restricted sections.
Thermal Expansion
With piping come flowing gases or liquids. That movement bumps up heat transfers, which means piping naturally will expand and contract. And—you guessed it—that leads to wearing, corrosion, movement, and broken equipment. Pipe supports such as isolators can help regulate movement, stop metal-on-metal rubbing, and make damage less likely.
If you know what problems you need to solve, it should be easier to pick out the essential products and services for your business. Once you've pinned down the source of your woes, here are four questions to ask your pipe support manufacturer:
1. Can You Deliver on Time?
It doesn't matter how good of a deal you get if the product doesn't arrive in time for you to finish a project. It's smart to communicate your delivery needs up front to avoid last-minute disappointments.
Make sure the vendor knows where and when you need a product delivered. Once you lay out your expectations, ask if the vendor can meet them.
2. What Kind of Quality Am I Getting?
Quality is downright essential when it comes to pipe supports. A ruptured pipe or compromised structure could cost your business millions of dollars in damage. It could also turn into on-site injuries or major project disruptions.
To make sure you're getting quality pipe supports, ask your manufacturer how the product safeguards against these problems:
Is it controlling heat transfer?
Is it lowering energy consumption?
Does the product cut down noise?
How is it protecting against future costs?
How is it stopping corrosion?
3. What's the Price (for Everything)?
It might seem like a no-brainer to ask for pricing info, but asking your vendor to itemize and break down costs will help your business plan a project. It also makes it easier to adjust your purchasing plan to fit your needs.
For instance, if you see the cost of stainless steel is out of your price range, you might consider using a more basic metal. Or maybe those 10,000 standard U-bolts cost way less than you thought. All of a sudden, you might want to upgrade to a U-bolt with a thermoplastic coating.
Here are some pricing categories to ask your piping manufacturer about:

Estimated cost of labor
Cost of the product
Delivery fees
Early-payment discounts
Installation materials
Any added fees or costs
4. How Available Will You Be?
OK, any company can say its customer service is top-notch. However, it's smart to get a feeling about how available the business will be for you. Rather than asking about a company's service, pay attention to how it answers the question, "How available will you be for me?" through its actions.
How?
Focus on how promptly the manufacturer responds during the bidding or research process. If the company isn't eager to help you out, its customer service patterns probably won't change when you try ordering a product.
Have More Questions?
These questions should help your business have a better pipe support experience, and that's what we want. Have more questions about pipe supports or an upcoming project? Contact us, and we'll help you find solutions.