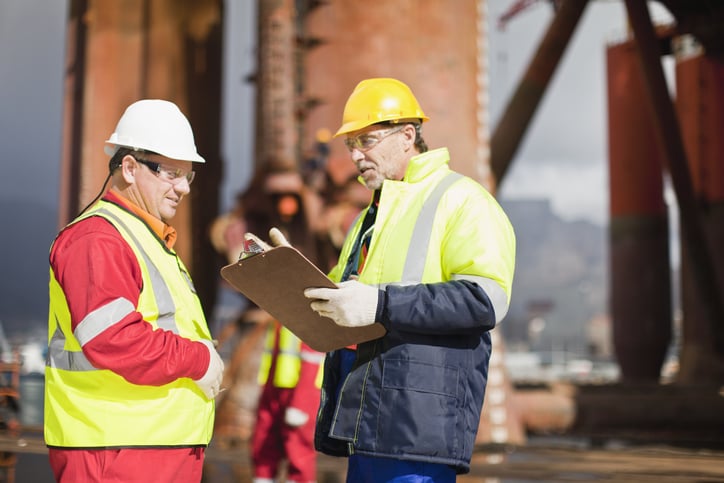 Blog-5 Qualities Customers Want in a Pipe Support Vendor
You've pinpointed your pipe support needs, and you're ready to start shopping. On to the bidding process. The hard part's over, right?
Not necessarily.
If you want to have a good customer experience, there are some key qualities to pay attention to in your pipe support vendor.
Before you pick a vendor, why not learn from customers of the past? Read on. We've picked out the five elements customers want in their pipe support vendor.
Why Choosing the Right Pipe Support Vendor Matters
Your piping systems and employees are up against dangers. Piping solutions can protect against major catastrophes and disasters that cause millions of dollars' worth of damage. For your business, you'll want your vendor to be a resource that has your best interests in mind.
After all, the wrong vendor can turn into halted projects, choppy production, and mad customers. Taking time during the bidding process to evaluate vendors can save you money, stress, and headaches in the long run. With that in mind, here are the five elements customers look for in a pipe support vendor:
1. Responsiveness
A sluggish vendor can hold up your entire operation. That can disrupt production, cost you money, and hurt your own reputation with customers.
Luckily, this is an easy element to gauge right away. From your first interaction with a potential vendor, whether you're asking a question or sending a bid, pay attention to the response.
Satisfied customers tend to pick a vendor that gets back to them in a reasonable amount of time. But it's also important to pay attention to the quality of the response you're getting. If a vendor seems too busy for you, they probably are.
2. Good Communication
There's more to good vendor communication than just receiving a response. When you have questions, you won't want your supplier to give you the runaround. They should be open and up front about pricing, product quality, and capabilities.
As you finalize deals and new needs come up, you'll have questions. Make sure your vendor truly cares about you enough to answer them directly. Otherwise, you may be left feeling like you have to tackle big problems on your own.
3. Reliable Delivery
Why go to all the trouble of researching products and sussing out vendors if your product isn't in your hands when you need it? Delivery can be the difference between having a job run smoothly and having it delayed. And we all know how much a postponed project can end up costing you.
We suggest being as open as possible about delivery needs. During the bidding or request-for-quotation (RFQ) process, lay out your delivery needs and make sure the vendor you choose can meet them.
4. Competitive Pricing
What is competitive pricing? It's pricing that is rooted in value. That means you're getting added value for what you want. Of course, lower baseline prices are important, but this also means getting true value out of both the product and the service.
For instance, a vendor might come in with the lowest bid on a product, but if it's a poor-quality product, you'll end up paying more later. A good partner will be able to explain extra costs and strike a good balance between what you're getting and what you're paying.
5. High-Quality Products
According to the National Association of Corrosion Engineers (NACE), corrosion causes trillions of dollars' worth of damage. And it's just one of many destructive elements piping systems are up against. As you're adding pipe supports to your process system, you'll want to stop corrosion, reduce friction, prevent wear, and lengthen the life span of your system. The best way to do this is by locking down high-quality products.
Make sure your vendor is able to back the quality of their products, but don't stop there. Don't be afraid to ask about how products add value. Ask your vendor how a product will stop corrosion, reduce wear, and strengthen your system.
Get Answers to Your Questions
Have questions about the bidding process or pipe support products? We're here to help you. Go here to talk with one of our experts.