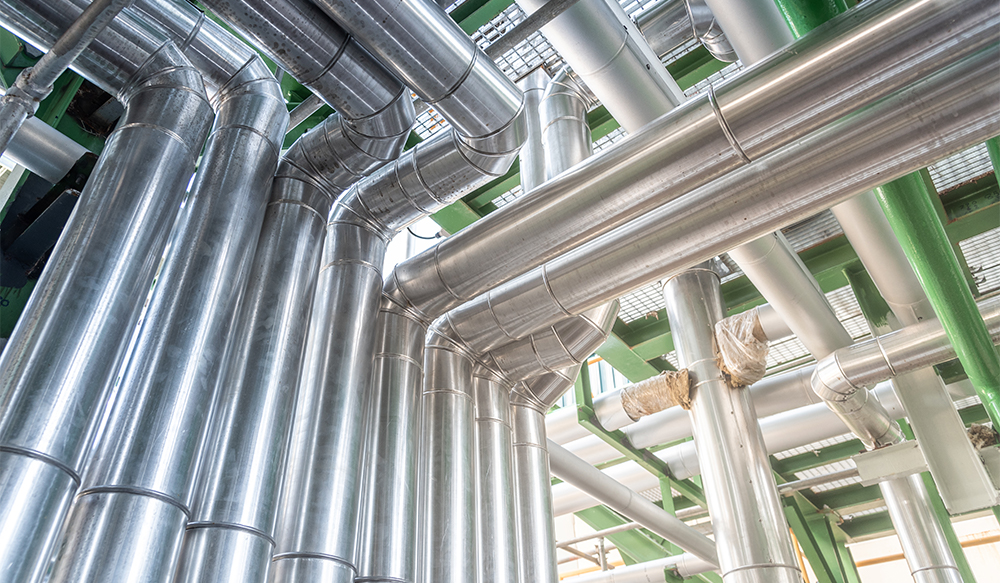 It's easy to be caught off guard by pipe system failures. And these unpleasant surprises can have devastating effects. Pipeline failures cost an average of $326 million every year.
But you don't have to wait for a complete system breakdown. If you pay attention to the signs, you can make updates before disaster strikes.
Here's a more proactive approach to pipe maintenance. Watch out for these five red flags that signal that your process piping system is nearing the end of its life:
1. Your Pipe System Shows Signs of Corrosion
Corrosion can spread out of control as soon as it starts, and wreck your pipe system in a hurry. In fact, corrosion is the No. 1 cause of oil, refined petroleum, and biofuel system accidents.
Unfortunately, this sneaky force isn't always obvious. But understanding which areas are your most vulnerable can help. Here are some common places to look for corrosion in your system:
Additionally, be on alert for worn finishes and places, which may be exposed to chemical attack. When finishing starts to wear, exposed areas can spread. This leaves metals without protection against corrosive materials like water, moisture, grime, or chemicals.
2. Your System Is Using Outdated Hardware
If you don't want to be caught off guard, start thinking about your hardware—like pipe supports or restraints—with a more holistic view. A piece of equipment isn't simply working or broken. Instead, every part of your piping system is sitting somewhere in its individual lifecycle.
What happens when hardware is nearing the end of its lifecycle? It doesn't just affect that individual pipe support, joint, or piping section. Each piece of hardware's performance can impact the performance of your whole system.
3. You're Noticing Leaks
Leaks can cause massive problems in and of themselves. But they can also be a symptom of a bigger concern. As you're repairing leaks, think about what caused the rupture in the first place. It could be a sign of broader issues like corrosion, poor installation, or worn pipes that run throughout your entire piping system.
Not sure how to identify leaks? Your senses can point you in the right direction:
Sights—If you see pooling liquids or dead patches in vegetation, it's worth checking your pipe for leaks.
Smells—Notice strange odors? Oil or gas might be slipping out of your system.
Sounds—If your system is rumbling or hissing, it could be a sign that something isn't right.
At the same time, be on the lookout for compressed air leaks. These can suck energy out of your pipes and put extra stress on your system.
4. You See Dips in Energy or Pressure
Measuring pressure in your system is like getting your blood pressure checked at the doctor's office. If it's high or low, it could be an indication of blockages or bigger problems. Here are some things to watch out for:
Friction—Friction in your piping can disrupt fluids and put more pressure on your pump or reciprocating compressor.
Pitting corrosion—If you're losing energy, it might be caused by pitting corrosion, which would mean that your fluids are pooling in crevices and eating away at your metal.
Scaling—When ions raise up on metal surfaces, it can cause scaling. These buildups can create pressure increases in pipes and disrupt flow.
When pressure changes, it alters the amount of work your motor or reciprocating compressor has to put in. This means that big dips in energy usage could be another sign that your system is wearing down.
5. Your Pipes are Sagging
Sagging pipes are much more than an eyesore. They can lead to pitting corrosion, disrupt fluid flow, and cause your system to break down.
If your pipes are drooping, inspect joints, hangers, and pipe supports. It could be a sign of poor installation, improper support spacing, or worn-down supports. More broadly, it could mean that it's time to upgrade your piping system.
How to Lengthen the Lifespan of Your Pipe System
These signs can all spell a dwindling future for your pipe system. But there are ways to boost the lifespan of your system. And pipe supports play a vital role in improving pipe system performance.
Want to get a better grasp on how pipe supports work and their roles in your pipe system? Read The Complete Guide to Pipe Restraints and learn the ins and outs of supports.