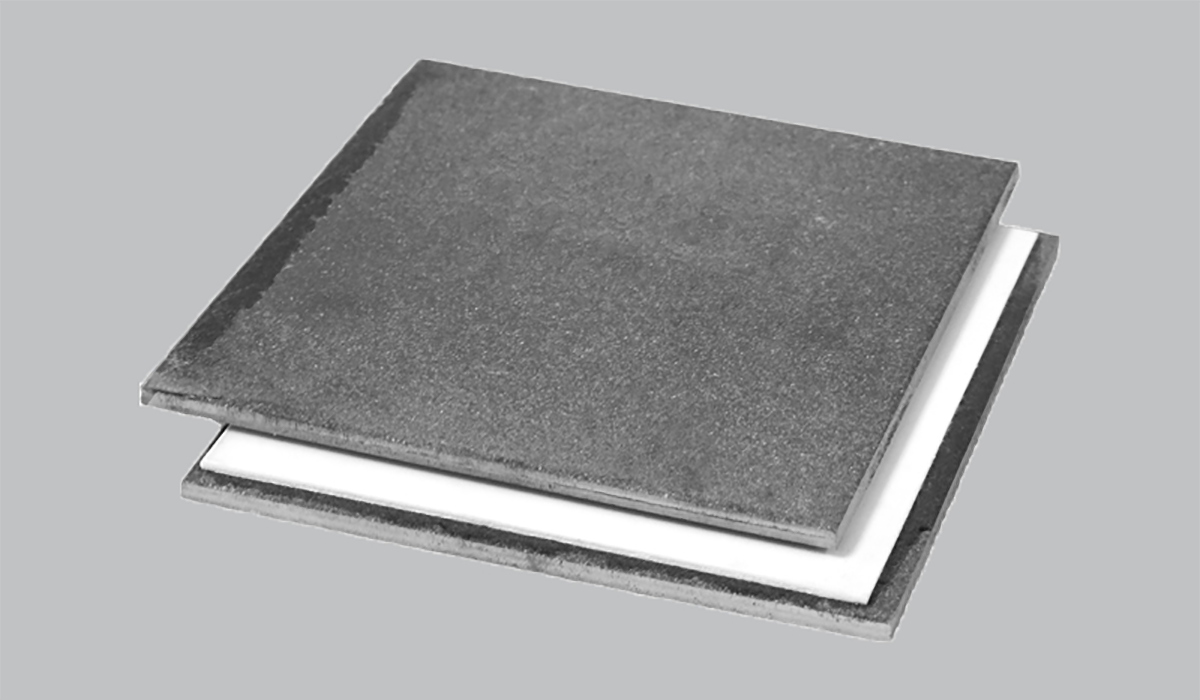 If your piping system includes heavy pipes, large equipment, or other massive structures, you may already know how the slightest movement can cause severe damage. With every move, these hefty structures can carve into surfaces and wreck your whole system.
Heavy equipment needs to be protected, and slide plates provide that protection. Sadly, these essential pipe supports are often overlooked in the piping industry.
Ready to learn everything you need to know about slide plates? In this article, we explain the ins and outs of slide plates and illustrate how you could be using them to improve your piping system.
What Are Slide Plates?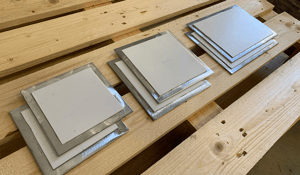 First things first: What are slide plates? Basically, slide plates are flat pipe supports that reduce friction between heavy structures and surfaces. They're especially useful when installed at heavy pressure points, including among hefty pipes, bridges, equipment, and in other high-friction situations. In many cases, slide plates will sandwich between heavy pipes and beams or other supportive sections, allowing objects to move without scraping directly against another surface and causing damage.
How Do Slide Plates Work?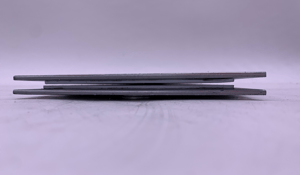 Slide plates are generally sold in pairs with a top plate and a bottom plate. You can weld the top plate to the baseplate of a support or the bottom of a t-shoe. You can weld your bottom plate directly to your structure.
In some cases, the pipe-facing side of your plate can be made of a nonmetallic, low-friction layer. For instance, ProTek Slide plates can be designed to include a 3/32"-thick, sodium-etched PTFE slab. This stops metal-on-metal damage, lowers the coefficient of friction, and allows pipes to slide without wearing down.
However, your top plate doesn't have to include PTFE. In many instances, you can also use stainless steel as your plate material. It's also possible to install carbon steel top and bottom plates, along with a PTFE liner.
Why Use Slide Plates?
Your piping system may seem stable, but even your heaviest pipes will move in a high-performance system. Often, heavy pipes can expand and contract naturally as heat and cold flow with fluids. And that movement is amplified the heavier your structures are. Unprotected, that movement can cause the outer metal surface of pipes to scrape against surrounding supports. The problem?
Whenever heavy structures collide, it can weaken pipes and lead to ruptures.
Even if your pipes don't tear outright, less obvious surface wear can also destroy pipes. When heavy pipes rub on unprotected surfaces, the motion can cause small abrasions on your pipe's outer layers. In turn, microbes can slip into these indents, create crevice corrosion, and eat away metal.
Slide plates add a protective layer of support between heavy structures. They sandwich between pipes and harsh surfaces, adding a supportive layer that lowers friction. When pipes move along slide plates, instead of dragging against friction-heavy surfaces, they glide more naturally and avoid wear. Ultimately, that keeps the surfaces of both your support structures and your pipes strong longer.
How to Pick the Right Slide Plates
Unfortunately, not all slide plates will add the same level of protection to your piping system. Here are a few things to look for if you want your slide plates to boost the longevity of both pipes and your whole system:
1. A Sturdy Construction
Your slide plates have to be built to withstand thousands of pounds of pressure. That means they should include a durable composite material as well as a strong structural base.
2. A Corrosion-Free Surface Makeup
Materials matter when it comes to preventing corrosion. The pipe-facing section of your slide plate should be made of a strong nonmetallic material if you want to avoid metal-to-metal damage or galvanic corrosion.
3. A Secure Backing Plate
The section of your slide plate that attaches to your beam will be compacted underneath hefty piping. That's why your slide plate's base should be made of high-grade steel that can take a punch. In the case of our ProTek Slide Plates, the base plate is made of 10-gauge carbon steel.
4. A Bond You Can Trust
When heavy pipes expand and move, it can jar unstable plates loose. In order to keep your slide plate secure, it needs to be fastened with a super-strong bonding agent. For our ProTek Slide Plates, we use an extremely strong epoxy—built to hold up in industrial, aircraft, and aerospace applications—to fasten the composite sheet to the plate's steel layer.
Increase the Performance of Your Piping System
Wear plates are just one tool designed to save you money and increase the value of your piping system. With the right pipe restraints, it's possible to fight off corrosion, stop friction damage, and create a longer-lasting piping system.
Want to learn more about which pipe restraints are must-haves for your piping system? Read our Complete Guide to Pipe Restraints to learn all the secrets to using these important pipe supports.