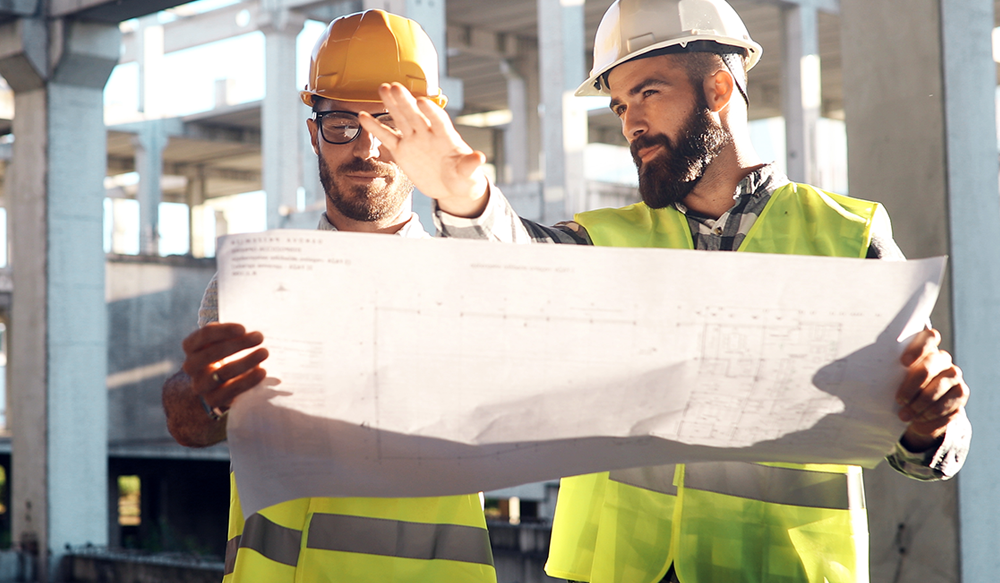 It's hard enough protecting pipes when projects go smoothly. But project scope creep can completely sabotage a job.
Unfortunately, most people don't notice scope creep until a project bloats, deadlines are pushed, and budgets are blown.
Wondering what scope creep is and how to avoid it? Read on. We'll explain everything you need to know about this sneaky but devastating problem.
What Is Scope Creep?
Scope creep happens during a project when the team adds new products or functions without authorization. Usually, it means a project began with set budgets, a vision, or a pre-established scope statement. When new or different requests cause the project to "creep" outside that original vision, you have scope creep.
What's the Problem with Scope Creep?
Imagine you're building a liquefied natural gas facility. In the middle of the project, new tasks start popping up. Suddenly, rather than focusing on the agreed upon work, you end up conducting extra, random duties.
Unfortunately, in the heat of the project, it's hard to recognize these small, new requests. As a result, your project starts falling apart:
You miss deadlines.
Costs explode.
The work environment becomes tense.
Your team is put in danger of contract breaches.
All of these issues are consequences of project scope creep. And even if it tends to sneak up on teams, its causes are well known.
What Causes Creep?
In most cases, scope creep is caused by unclear processes and uneven expectations. When different team members or clients have different visions, it's easy for projects to shift quickly. Most of the time, if you see your project growing into a problem, it's because not everyone on the project is on the same page. Here are some common causes:
Missing scope regulations
A lack of buy-in from project sponsors
Large, vague, or drawn-out project timelines
How to Stop Scope Creep?
First, the bad news: You won't be able to eliminate creep completely. Some scope creep is unavoidable. That's because project change is inevitable. However, you can drastically cut it down and keep it from hijacking a project. Here are some effective scope management processes you can use.
Set Clear Expectations During the Bid Process
The clearer your request for proposal (RFP) and request for quotation (RFQ) documents are, the more likely you are to avoid those misaligned expectations that cause projects to implode. Here are some ways to craft better documents during the bid process.
RFPs: A request for proposal is a chance for you to describe how you can solve a problem and what the cost will be. It may be tempting to exaggerate or give vague proposals at this stage, but that is a formula for chaos. Instead, be realistic when you're stating your capabilities and costs. This will help set the expectations for the project.
RFQs: If you want to avoid scope creep, it's crucial that you craft a crystal-clear request for quotation (RFQ). The more detailed your RFQ is, the better. A strong RFQ is an early chance to nail down a project's deliverables and establish its scope.
Verify Project Details in Your Contract
If you want to prevent scope creep from wrecking a project, it's best to outline details long before you step on the jobsite. That means laying out a clear contract that lists each party's expectations. The contract should also specify exactly what needs to be delivered and when.
Create Clear Change Order Processes
Change orders are amendments to your contract that naturally occur if the scope changes or additional work requests come in. Unfortunately, many people simply shrug off changes during a project, assuming everything will work out and the customer will be happy with the final result.
That's a recipe for disaster.
Instead, you can avoid scope creep by writing out clear change order processes and communicating them to all decision makers. Your process should include steps to review new plans before they're accepted. Equally as important: Always enforce change order policies and follow your process.
Make Sure Everyone Agrees
It doesn't matter how detailed your project policies are; if everyone involved doesn't agree with them, they're worthless. Instead, you can prevent scope creep by verifying plans with all stakeholders. Additionally, make sure they understand you'll stick to your guns on a project.
Even if everyone involved understands your expectations and change order policies, the unexpected can still happen. But getting everyone on the same page will make it easier for your team to make changes without losing track of the broader project vision.
Choose the Best Supports for Your Next Project
These tips should help you keep scope creep out of your next project. But before you start your next job, why not learn which pipe supports are best designed to keep your piping system running smoothly?
Read our Complete Guide to Pipe Restraints and discover how these pipe supports can increase the longevity of your piping systems.