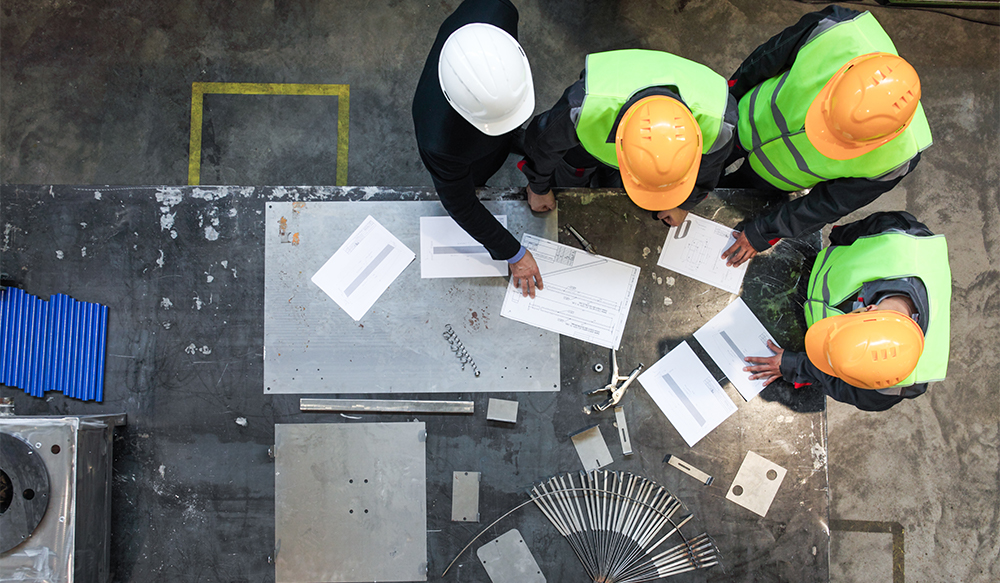 If you're losing bids, it can be both frustrating and costly. Every lost bid is time and energy thrown out the window. But don't give up hope just yet. There are ways to quickly increase your win rate.
Want to end your losing streak and start winning jobs? We've laid out exactly how to create a winning RFQ process to pull in more projects.
What's Causing You to Lose Bids?
In order to start landing more jobs, it's important to understand why you're losing bids. Chances are that it all comes down to your request-for-quotation (RFQ) and request-for-proposal (RFP) processes. In most cases, the bids' outcomes hinge on how you set up and execute early requests. So perfecting RFQs and sharpening your response to RFPs is at the center of winning bids.
What Is an RFQ?
An RFQ consists of paperwork an organization sends to potential vendors to see how much their products or services cost. A solid RFQ will reveal several things about a vendor:
Can they deliver products on time?
Do they have what you need to complete a project successfully?
How much do their solutions and products cost?
How Is an RFQ Different from the RFP Process?
It's easy to mix up these three-letter acronyms, but RFQs and RFPs play completely different roles. Whereas RFQs ask about the products and services vendors have, an RFP invites vendors to propose a solution for a specific job. Basically, an RFP is an invitation to explain how you can solve a problem and at what cost.
How to Be Successful at Every Stage of the RFQ Process
If you want to win more bids, it takes extra focus during the RFP process. And a successful RFP process doesn't stop until you win the bid. Take these steps before, during, and after sending your documents to win more projects:
Before
Before sending anything, do your research. Get to know every company you plan to do business with. Not only does this make you better in their eyes because you show that you care, but it also helps you pick out more compatible bid partners. After all, when you're working on a project, you'll want a partner you can rely on.
During
There's nothing more frustrating than receiving a bid that doesn't fit your business. Take the time during the bidding process to tailor every response to each potential partner. As you know, the piping industry is built on relationships. The more you show you care, the more likely you will be to gain an ongoing partner. Additionally, showcase any similar jobs you've delivered on in the past, and back up your claims with clear success metrics.
Want to build trust with a potential partner right away? Be sure to deliver the RFP well ahead of the deadline. Speedy delivery will show that you're organized and responsive.
After
It doesn't matter if you're working with a mom-and-pop shop or a multimillion-dollar corporation; everyone gets busy. That's why it's important to continue to follow up after both the RFP and RFQ processes. Continuing to communicate will show that you have confidence in your solutions and care about the project.
How to Create an Effective RFQ
Too often, organizations will breeze through the early steps of the bidding process, only to trip up when RFQs start changing hands. A strong RFQ is the secret sauce to ensuring smooth projects, securing repeat business, and winning more bids. Here's where to focus your energy if you want to create a winning RFQ:
Keep It Clear
The best RFQs lay out clear expectations and leave little room for misunderstanding. Of course, you should provide product information, but it's also important to include less obvious, but equally important, details such as submission dates and delivery options.
Provide Exact Details
There's no such thing as an RFQ that's too detailed. By laying out the specifics, you'll show that your company is taking those extra steps to avoid extra calls or interruptions. Details also reassure partners that you won't be susceptible to last-minute confusion and unexpectedly rushed jobs. After the RFQ process, each party should know exactly what is available at what cost. Here are some cost details you should always include:
Raw material costs
Labor prices
Delivery costs and fees
Make Information Easy to Read
The best RFQs will outline details in a way that's easy to process. Separate sections by category, including general information, quantity information, quality details, and delivery specifics. By creating a clear, itemized list for vendors, you'll be making it easier on everyone involved.
Craft the Perfect RFQ Process, Win More Bids
Throughout the process, the more you focus on building long-term partnerships, the more bids you'll win. And that all starts with crafting the perfect RFQ.
Want to see exactly what to include in your RFQs? Download our RFQ Checklist to perfect your requests and start earning more partners.