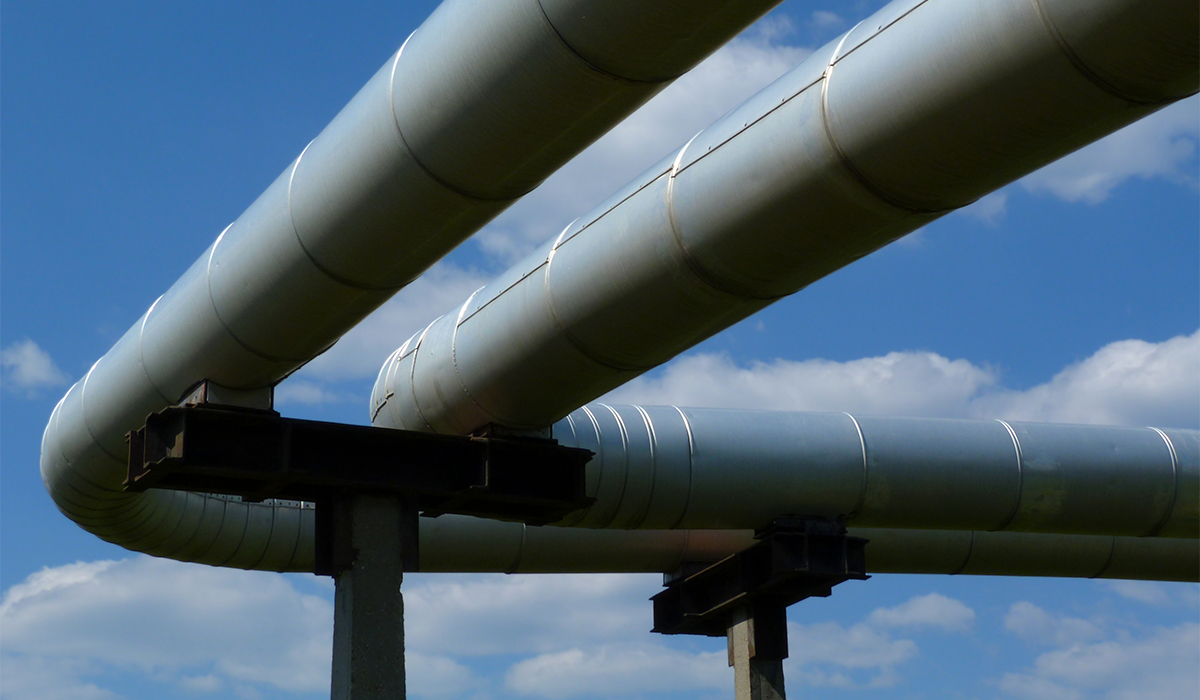 When it comes to pipe support systems, there is no one-size-fits-all solution. If you want to elevate your piping system's performance, you'll need pipe supports that fit your piping system and environment to a T.
In many cases, composite pipe supports can drive longer-lasting piping systems. However, there are instances in which alternative materials will simply be a better choice.
Wondering how to pick the right solution for your piping system?
We've picked out four alternatives to composite pipe supports and nailed down how to choose the perfect pipe support fabrication material for your next job.
Composite vs. Metallic Fabrication: What's the Difference?
If you're trying to find the right fabrication material for your piping system, it's best to understand the differences, advantages, and disadvantages of composite and metallic pipe supports. Here's how each material stands out.
Composite Pipe Support Materials


Composite pipe supports are essentially made out of a specially blended plastic. The material is created to be extremely durable and nonconductive. This comes in handy in highly corrosive environments, such as offshore rigs, because composite material doesn't rust like metal.
Some composite pipe supports are also built to combat harmful heat transfer and surface abrasion. For instance, ProTek and CryoTek pipe shoes are designed to stop thermal expansion, and they combat ice formation with a polyurethane foam insulation. This can be a big advantage in cool-down piping systems that operate at frigid temperatures.
Metallic Pipe Support Materials


Even though composites have several advantages, they can also come with limitations. For instance, sometimes process temperatures or design parameters simply extend past the scope of composite materials. That's where metallic pipe supports can really shine.
Metal's unique properties allow the material to stay strong in extreme temperature. It is renowned for its durability, strength, and versatility. Because of its rigid composition, metal can also be a solid option for pipe restraints, such as hold-down straps and clamps. Even though they're more susceptible to corrosion than composite supports, metallic pipe supports can be fitted with protective liners and coatings to fight off corrosion.
What Are the Alternatives to Composite Pipe Supports?
Your pipe support's materials should fit the unique needs of your piping system. If composite pipe supports aren't right for your system, consider these four alternatives.
1. Stainless Steel Pipe Restraint


Stainless steel pipe supports combine the strength of steel with noncorrosive properties. Stainless steel is a reliable material for rigid pipe supports, such as U-bolts and clamps.
The biggest downside?
Stainless steel tends to be more expensive than other materials, and it's still vulnerable to metal-on-metal wear. That's why it's a good idea to fit stainless steel supports with liners that lower the pipe support's coefficient of friction.
2. Galvanized Steel Pipe Restraints


Carbon steel is a strong material that's less expensive than stainless options. However, it is susceptible to corrosion and can easily rust without protection. When carbon steel rubs against dissimilar metals, it can also kick off a destructive electrochemical reaction called galvanic corrosion.
To prevent galvanic corrosion, it's possible to galvanize metallic pipe supports. During this process, you add a layer of zinc to the pipe support's surface. Again, you'll want to fit galvanized pipe supports with protective linings in many cases, but this material is a solid choice for pipe restraints, T-slides, and other piping products.
3. Thermoplastic Pipe Supports


Thermoplastic can be another valuable material in pipe support fabrication. Thermoplastic pipe supports are made up of acetal homopolymer, which is highly moisture-resistant and noncorrosive and has outstanding creep resistance.
One example of a popular thermoplastic pipe support is APP's ProTek Rods. These supports are built to stand between metallic pipes and metallic supports. That protective buffer keeps corrosive cells from forming. At the same time, they have a low coefficient of friction, so they keep metal supports from scraping against metallic pipes and causing damage.
4. Non-Metallic Liners
As we mentioned before, when you're using a metallic pipe support with metallic piping, it's a good idea to protect those surfaces with a liner. Liners protect pipes and pipe supports from metal-on-metal corrosion. They can also reduce friction wear by helping pipes move more naturally.
Non-metallic liners can be made up of all kinds of materials, but some examples of lining materials include teflon or PTFE, urethane, neoprene, and Fabreeka®.
Find the Perfect Fabrication Material for Your Next Job
Want to track down pipe supports that will boost the long-term value of your piping system? We want to help. APP offers a wide selection of both composite and metallic pipe supports that are designed to fight off corrosion.
Ready to find the winning pipe support solutions for your next job? Contact our pros today for a fast, friendly quote.