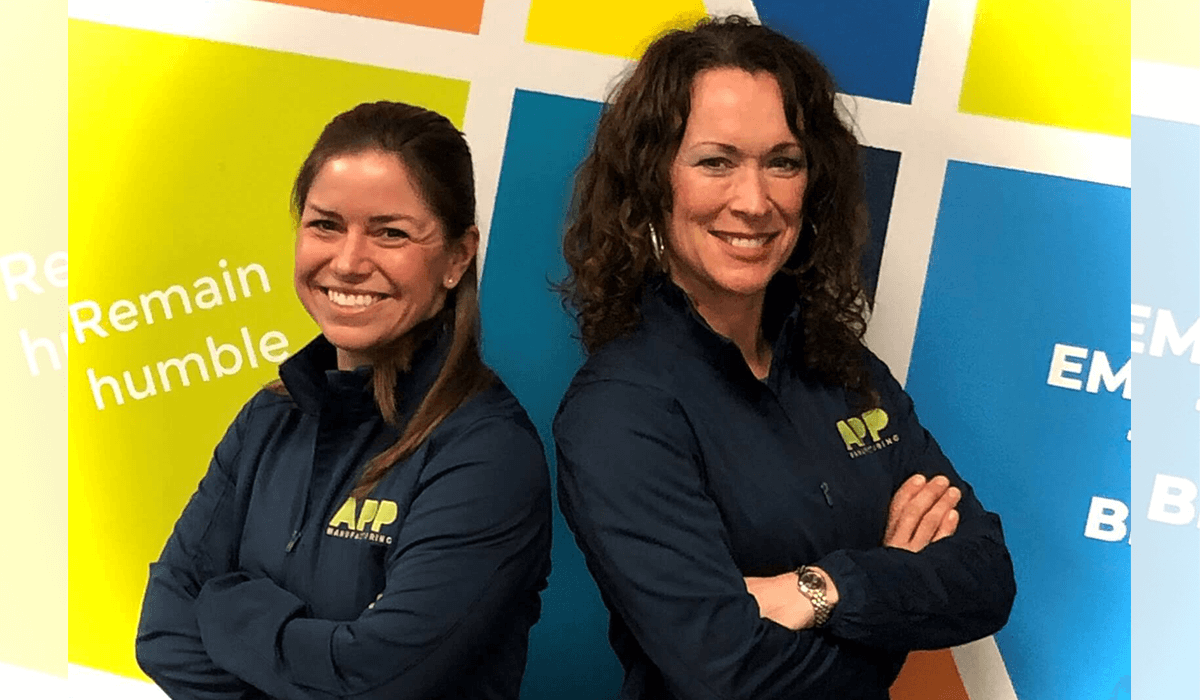 APP Manufacturing is a certified women-owned business—something that may come as a bit of a surprise in an industry where women have long been underrepresented.
Wondering what that means for you? If you're working in the piping industry, women in manufacturing could present more opportunities for your company than you realize.
In this article, we look at the state of women-owned manufacturing businesses and lay out little-known advantages to partnering with companies run by women.
How Rare Are Women in the Manufacturing Industry?
It may catch you off guard to see women working and leading in the manufacturing sector. That's because women are dramatically underrepresented in the manufacturing industry. According to a 2020 Thomas industrial survey, women fill only 33 percent of manufacturing roles. The survey also found that only 25 percent of manufacturing leaders are women.
Those numbers are well below the status quo for businesses outside the manufacturing industry. According to American Express's 2019 report on the state of women-owned businesses, women own 42 percent of all businesses in the U.S. and help generate $1.9 trillion in revenue.


What Is a Woman-Owned Business?
As we mentioned above, APP Manufacturing is a certified woman-owned business. But what exactly does that mean? To receive a Women-Owned Small Business (WOSB) certification through the U.S. Small Business Association (SBA), a business needs to meet the following requirements:
First, women can't just be acting as figureheads for the company to become certified. They need to make long-term decisions and run day-to-day operations.


Second, a woman or women need to own at least 51 percent of the business to qualify.


Finally, the company must be run by a U.S. citizen and be a small business.
With those parameters in mind, here are a few benefits of partnering with a certified women-owned business in the manufacturing industry:
More Diverse Ideas Lead to More Innovation


As more women start working in manufacturing, different perspectives and experiences are coming with them. That's opening the door to more innovation and more efficiency. In fact, one McKinsey & Company study found that companies with executive teams that fell in the top quartile for gender diversity were 21 percent more likely than fourth-quartile companies to have above-average profitability. That means that when you work with a business that is certified women-owned, the odds are good that you'll be getting an efficient and trustworthy partner.
Women Can Access Government Contracts and Increase Winning Bids

It is not always common knowledge, but the federal government and many Fortune 500 companies have diverse spending goals aimed at women-owned businesses. For instance, the WOSB Federal Contracting Program helps set aside contracts specifically for women-owned businesses. That means that by partnering with a women-owned business, you can increase your chances of winning bids on government RFQs.


Women Are Helping to Fill the Skilled Trades Gap in Manufacturing

By partnering with a women-owned business, you could be encouraging more women to work in manufacturing. And the manufacturing sector needs women now more than ever. According to one recent report, 54 percent of companies are experiencing talent shortages—the highest number in more than a decade. That's setting off alarm bells in the manufacturing industry, where as of 2018, 89 percent of executives agreed there was a talent shortage.
What's worse, those shortages are coming at a time when manufacturing experts are leaving the field. Estimates suggest that 2.6 million baby boomers will retire from the manufacturing sector by 2025.
The cost?
The research group Deloitte found that the talent shortage could wipe out $454 billion of manufacturing GDP in 2028 alone.
Women could help fill those vacant roles in manufacturing if more workers see fellow women leading the way. By partnering with a women-owned business, you help support leaders who could contribute to a broader workforce filled with more skilled women.
Learn More Ways to Excel in the Piping Industry
Partnering with a women-owned business can spark new advantages for companies in the piping industry. But there are more ways to gain an edge, enhance your piping system, and lower costs. It all starts with understanding how pipe supports can improve your piping system. Read our free guide The Complete Guide to Pipe Restraints for an expert look at how pipe supports work and which restraints are best for your system.