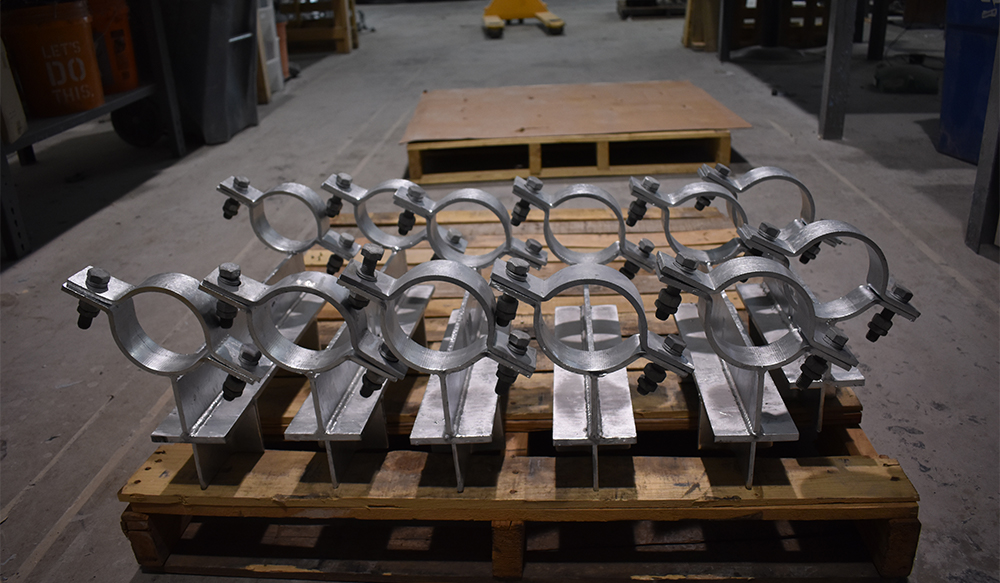 Last year, significant pipeline incidents cost companies more than a billion dollars in damage. What's worse, that figure is more than three times as high as it was the previous year. It's a stark reminder that your pipes need protection more than ever.
That's where pipe shoes come in. If you need to elevate and insulate pipes, pipe shoes are some of the best pipe support options out there.
Wondering what a pipe shoe is and how these pipe saviors work? Read on for the answers. Here's a beginner's guide to pipe shoes.
What Is a Pipe Shoe?
A pipe shoe is a pipe support that lifts pipes off of beams or other surfaces. Generally, the shoe will be wedged between the pipe and the support structure. In many cases, that means you'll have a pipe with a shoe that cradles the pipe from underneath and rests on top of your I-beam.
In addition to adding stability to your pipes, the shoe essentially lifts your pipes off of corrosive surfaces, promotes better pipe movement, and minimizes wear on pipes.
Why Are These Pipe Supports Important?
If you want to understand the benefits of pipe shoes, it's helpful to think about what pipes are up against without them. If your pipes are laying directly on beams or concrete, they're in danger.
First, when pipes interact with dissimilar metals, there's a good chance they'll be hit with galvanic corrosion. This is an electrochemical reaction that eats away at metal.
The second major problem raw pipes face is friction damage. When pipes move, they rub against surfaces, wear down, rupture, and tear.
Pipe shoes solve both problems by elevating, isolating, and securing pipes. They insulate pipes and serve as a physical buffer between the pipe and the beam. At the same time, they keep the metal of pipes from directly scraping against surrounding beams or concrete.
Overall, they keep pipes from corroding, rupturing, and costing you more money in the long run.
Types of Pipe Shoes
Pipe shoes have been a go-to pipe support for decades. So, it shouldn't be surprising that they come in a wide range of shapes, sizes, and materials. However, if you want to put your options into simple categories, pipe shoes can be distinguished by their material makeup: metal or composite.
Traditional Metallic Shoes
If you have extra I-beams or channel beams on hand, why not repurpose them to create a protective barrier between your pipe and surrounding structures? This is the thought process that's driven the creation of many traditional pipe shoes. By reforming these metallic pieces into shoes, manufacturers have long provided a cost-effective pipe support.
This traditional metallic shoe type has several advantages. Beyond being cost-effective, they are usually easy to install. They're also usually easy to put together because they're made up of materials that tend to be right there, on hand.
However, there are things to watch out for when using these traditional metallic shoes. If they're left unprotected, these basic shoes can cause corrosion beneath welded portions of your pipe structure. Without proper insulation, traditional metallic shoes can end up connecting dissimilar metals and corroding. They also aren't meant for systems that are exposed to extreme temperatures because metals will encourage ice formation if they aren't designed with insulation intact.
More Advanced Metallic T-Shoes
Beyond the basic traditional metallic shoes, there are also more advanced metallic T-shoes. These pipe shoes are sometimes called T-style shoes or T-slides. They use designated cradles to restrain and secure pipes.
These pipe supports come in a versatile variety of styles by which you can elevate pipes through a range of different structural combinations. A big advantage of these more nuanced shoes is that you can usually pair them with wear pads or liners. This cuts down unwanted wear, eliminates the corrosion that comes with metal-on-metal contact, and lengthens the lifespan of your pipes.
Composite Shoes
In recent years, composite shoes have become more and more popular. Composite shoes have a strong advantage when it comes to corrosion because they eliminate the problem of metal-on-metal contact. Instead of having a layer of insulation built in, they essentially act as insulators themselves. Because they're made of composite material, they work as a buffer between the metal of pipes and I-beams or concrete surfaces.
Now, I know what you're thinking: "Isn't composite similar to plastic? How does that hold up under heavy pipes?" However, contrary to common misunderstandings, composite shoes are extremely durable.
They're also advantageous when it comes to heat transfer. This is because they're built to stop heat from running through the support. The result is less ice formation or wear from thermal expansion.
Here are some popular types of composite shoes that are available:
ProTek — ProTek Composite Pipe Shoes are popular for systems that are highly corrosive, like onshore and offshore plants and refineries. They're UV resistant, they shrug off chemicals, and they can withstand up to 150,000 pounds of compressive strength.


CryoTek — CryoTek Pipe Shoes are quickly becoming a go-to item for cold systems, especially cryogenic piping systems that use gas liquefaction, LNG terminals, carriers, and ethylene plants. They include a specially designed insulation, are chemical resistant, and are extremely durable.
See What Type of Pipe Shoe Fits Your System
Regardless of the type of support that works best for your system, pipe shoes are among the most important tools out there. They keep pipes running smoothly and save you from budget-wrecking disasters.
Want to see what's available? Contact us today for a fast, friendly quote.