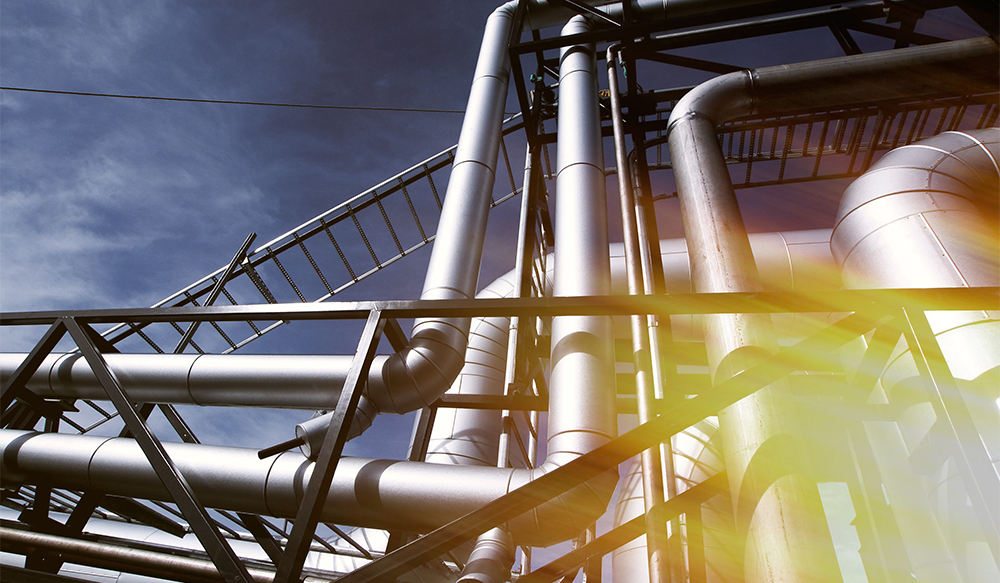 Let's face it: There won't always be a cookie-cutter solution for problems in the piping industry. Chances are, at some point, you'll have custom needs pop up. You may be up against an especially harsh environment, have a mistake throw a wrench into a project's timeline, or run into any number of issues that call for a personalized touch.
Luckily, we've seen more than our fair share of custom solutions.
Wondering what types of custom pipe support solutions are possible? Here are five instances in which custom supports and solutions have made a big impact:
Custom Pipe Supports in Cold and Cryogenic Systems
Cold and cryogenic piping systems drop down to frigid temperatures, which puts pipes in danger. Because heat moves through conductive metal, unprotected pipes can easily gather ice and wear down. And that means if you're installing pipe shoes, insulation is a must.
Pre-insulated shoes are a traditional cold system solution. However, these types of shoes can come with some drawbacks:
They're often expensive.
They generally require heavy equipment and skilled labor (welders) to be maneuvered or delivered.
They require large equipment for installation.
As you might have guessed, none of these qualities make pre-insulated shoes an ideal solution when you're on a short timeline.
That's why when the Gulf Pascagoula LNG project came to us in need of quality pipe shoes that could be installed on a short timeline, we delivered a custom solution. Ultimately, we provided 2,000 APP pipe supports for pipes ranging 4 inches to 36 inches in size. Those included composite CryoTek Pipe Shoes, which were installed without welding, featured nonmetallic insulation, and protected against heat transfer.
In the end, Gulf LNG saved more than $1 million, and the decision cut its timeline by six months. It also became the first LNG site in the U.S. to use composite pipe shoes for a cold system.
Custom Packages in Marine Environments
Marine piping systems can be pummeled by corrosive, salt-heavy air. In fact, salty, wet ocean air corrodes metal 10 times faster than normal air. Worse yet, when outer metallic surfaces are scraped off, they become prime targets for seaside corrosion.
When Chevron started work on its Jack and St. Malo project, the whole crew knew it needed corrosion-resistant pipe supports. But the solution wasn't as simple as delivering noncorrosive supports and moving on. Because the project was in an offshore marine environment, it also required products that wouldn't rub the protective coating from support beams.
As a result, we designed a custom ProTek package. It combined ProTek Wear Pads, ProTek U-Bolts, and ProTek Flat Plates to add 360 degrees of protection around the pipes as well as the support beams. In addition to safely securing pipes and beams, the solution made it possible to add paint to wear pads—layering on even more protection from the salt-heavy environment.
Petrochemical Solutions on a Custom Timeline
Oil and gas facilities have to perform at a high level—even in the midst of harsh chemical attacks. Grime and chemicals can creep into crevices and eat away metal. On top of that, if one metal grinds against another metal or concrete, it can open pipes up to even more destructive corrosion.
Those were the stakes ExxonMobil was up against when it came to us for pipe supports. But the company also needed supports within a custom time frame. Amid an expansion project for ExxonMobil's Baton Rouge, Louisiana, refinery, there was a major non-road diesel shortage and a fabrication mistake by the company's original provider. That pushed the project timeline up against a wall.
We came through with more than 5,000 ProTek Composite Wear Pads in the span of three weeks. The move landed ExxonMobil pipe supports on time and saved hundreds of thousands of dollars in installation costs.
Custom Installation for Midstream
Midstream systems run on high power. If they use compressors or pumps, vibrations can rumble through the piping system. With every jolt and vibration, supports and pipes can wear down.
That's why, for the $500 million Kinder Morgan Bostco project, the solution was clear. It needed pipe shoes and wear pads that would reduce friction, avoid metal-on-metal contact, and keep the system running smoothly.
But the project was on a tight timeline. It was a classic instance in which custom installation made all the difference.
We were able to deliver and install 2,000 ProTek Pipe Shoes and 2,000 ProTek Composite Wear Pads on-site. In the end, the custom installation method shaved off six weeks from the company's initial two-month timeline.
Custom Liners for Rumbling Refineries
Refineries pump out massive amounts of oil every day, which can be hard on a piping system. When vibrations roll through the system, they can destroy pipe supports and wear down pipes.
This was a big problem for the Port Arthur refinery. In the midst of an aggressive expansion project, its original pipe clamps weren't holding up to vibrations. They kept snapping, which required time-consuming replacements and costly compressor shutdowns.
So we designed a custom clamp with a strong, flexible liner. The result was the now-standard APP VibraTek Hold Down Clamp and Liner. This advanced clamp absorbed vibrations and kept the pipes secure—leading to higher long-term performance.
Find a Custom Pipe Support for Your Next Project
These firsthand examples should show you what can be done with the right custom pipe support solution. Have questions about your next project? We want to help you get it done right. Talk to one of our pros today!