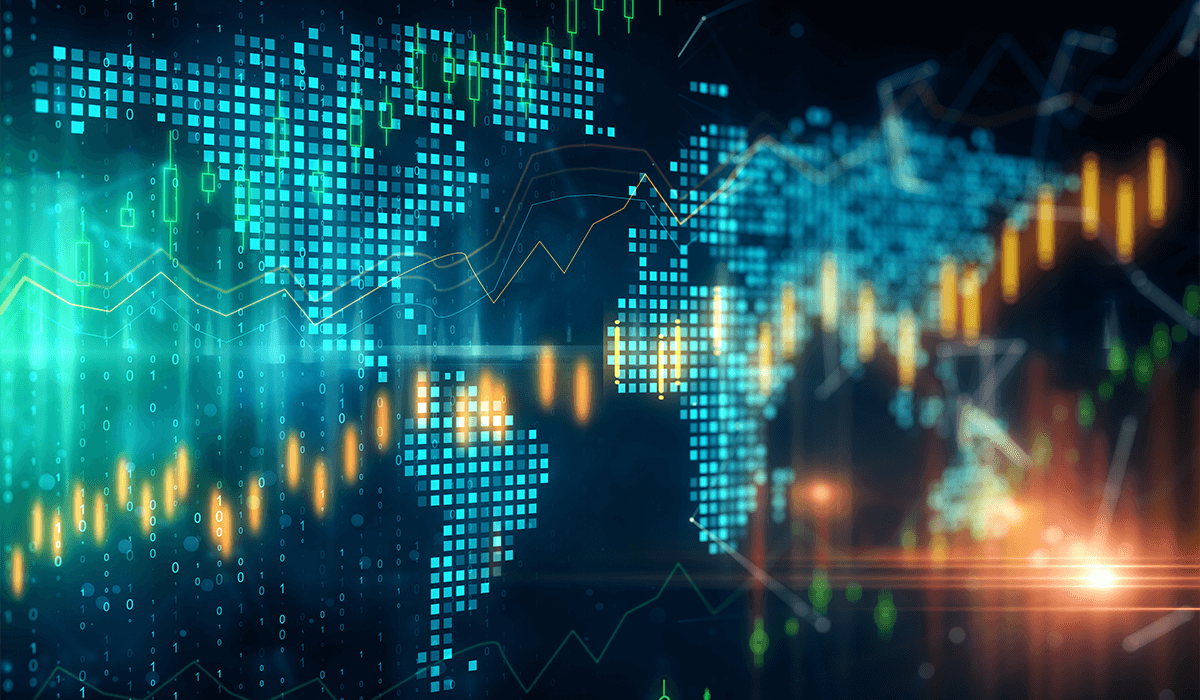 If you're an international company looking for pipe supports, you may face a tough decision. Do you seek U.S. or international production? What about your supplier or distributor?
The choice may be more important than you realize.
Landing on the right pipe support distributor could affect everything from meeting deadlines and upholding contracts to securing your piping system's long-term performance. Wondering how to pick out the best pipe support distributor for your international project?
In this article, we dive into the best ways to decide between international and U.S. production and provide tips on how to pick a U.S. manufacturer for offshore jobs.
Does Your Piping Support Distributor Matter?
First, in order to understand the value of your distributor, it's worth digging into the relationship between manufacturers and distributors. After all, what's the difference?
Pipe Support Manufacturers


In general, pipe support manufacturers focus less on selling piping products and more on creating them. So, if you're working with a company that is strictly a manufacturer, you may want to go to them for custom changes or product tweaks.
Pipe Support Distributors


Pipe support distributors tend to be experts in selling products. When it comes to pipe supports, distributors may also specialize in moving products internationally or finding the best options from quality manufacturers.
Although some pipe support companies, like APP Manufacturing, act as both manufacturer and distributor, knowing the two separate roles makes it easier to understand what to look for in an international partner. For a streamlined process, the company you end up doing business with should be more than a manufacturer. It needs to be experienced in distributing its products worldwide.
Wondering why your international pipe support distributor matters?
Here are a few reasons picking the right pipe support vendor is important:
Quality control: Your distributor chooses the types of products and the quality of pipe supports that are available to you and will work best for your unique project. The better the quality of the pipe supports you use, the stronger your piping system will be in the long run.
Speed of delivery: International distribution comes with a high potential for delays. Because products often need to clear customs and travel long distances, your distributor could be the difference between on-time delivery and missed deadlines.
Long-term costs: The best international pipe support distributor will have your piping system's longevity at the top of their minds. If they're committing to providing advanced solutions and helping you meet project goals, it could save you loads of money in the future.
Pipe supports play a critical role in the success of your entire project. They can be the difference between a longer-lasting piping system and piping disasters.
The bottom line?
Your pipe support provider's location matters. If you want to select a U.S.-based provider, there are several advantages and disadvantages to be aware of.
U.S. Production Advantages


Higher Quality Standards


In most cases, U.S. product standards are simply higher in the U.S. than in other areas. That means you can trust that you'll receive high-quality pipe supports.
One of our international customers explains: "We prefer products made in the USA because of their durability and practicality. There are lots of international standards, specification, and testing for products made in the USA, and this is good because customers will always want to know the reliability of products."
Higher Labor Standards


Because the U.S. has higher labor standards than other countries, it increases the odds that products weren't assembled by overworked employees.
More Advanced Piping Technology


Of course, not all U.S. pipe support manufacturers are equal. However, select U.S. companies offer advanced technology that improves the performance of your entire piping system. In our experience, many international customers turn to APP for composite products that offer better protection against corrosion.
When asked why international customers are drawn to advanced products, another international customer had this to say:
Being in [a] region where we do get a lot of rain and sun throughout the years, crevice corrosion from inadequate pipe support is very common.
Easier Reputation Verification


Reviewing a distributor's reputation is an excellent way to get a feel for their product quality. U.S. companies tend to be easier to verify, vet, and review. That transparency helps reassure you that you won't be left hanging out to dry with a shady partner.
Fewer Pipe Failures


Because higher-quality supports tend to be available from U.S. distributors, there's a lower chance of pipe failures, on-site accidents, and spills.
More Intellectual Property Protections


Nobody wants to be stuck with a cheap knockoff. Because the U.S. enforces strict intellectual property protections, you can be confident the products you get are the real deal.
U.S. Production Disadvantages

Less Selection

When you're dealing with U.S. pipe support production, there will be a smaller pool of manufacturers to choose from.
Higher Up-Front Costs


Oftentimes, U.S. products come with higher up-front price tags than international options. Still, it's important to keep long-term value in mind when selecting pipe supports.
Higher Taxes


Most of the time, you'll need to pay taxes in order to bring products into a country. It's a good idea to factor in import taxes before landing an international pipe support deal.
Broader Timelines


Remember, you'll need extra time to ship products internationally. It's good practice to factor in six weeks to account for customs clearance. It's also worth considering using an international broker who understands how to navigate customs and process import duties.
Less Clarity


Any time you're dealing with different languages, cultures, and time zones, the window to mistakes is open. You can reduce that risk by choosing a manufacturer with international experience.
How to Choose an International Pipe Support Distributor
What are the secrets to picking the right international pipe support distributor? There are a few key things to look for:
International experience: The more international experience a pipe support distributor has, the more likely they are to know how to navigate global procedures. That means they won't be caught off guard by language differences or customs processes.


Quality products: It doesn't matter how efficient your pipe support distributor is; if they don't offer quality products, it will cost you more in the long run. Your distributor should provide advanced pipe supports that actively fight corrosion and improve the performance of your piping system.


Strong reputation: The best pipe support distributors will have a proven track record as an international partner. Before picking a distributor, check reviews, testimonials, and case studies to make sure they have a strong reputation.
How Has APP Delivered on International and Offshore Pipe Support Jobs?
Curious about APP's experience with offshore and international pipe support jobs? We've completed jobs across the globe and recently expanded partnerships in the Middle East as well as in Asia. As our network grows, we're able to offer even faster shipping times and more thorough international solutions. Here are a few projects we were especially proud to be a part of.
Ecopetrol Reficar Refinery (Cartagena)


When we started work on Ecopetrol's Reficar Refinery project in Cartagena, Colombia, its piping system was more than 60 years old. Ecopetrol wanted to double its refinery output, but its system was located in a corrosion-heavy environment. We manufactured and distributed more than 45,000 ProTek Composite Wear Pads that fought off corrosion, along with on-site installation training and customer support in Spanish.
Chevron (Angola)


We worked with Chevron on several projects in Angola, Africa. On both its Mafumeira Norte Offshore Platform and Nemba Offshore Platform, we provided thousands of ProTek Wear Pads and specially coated U-bolts designed to shrug off corrosion in salt-heavy marine climates. For Mafumeira Norte and Nemba, we provided support that helped kick production into overdrive—the fields kicked out 30,000 barrels and 50,000 barrels of crude per day at their respective peaks.
Petrobras (Barracuda)


On the Petrobras, Barracuda project in Brazil, we needed to provide pipe supports for an oil behemoth—one that holds estimated reserves of nearly 900 million barrels of oil. We helped the team meet their goals and cut out corrosion by delivering thousands of coated U-bolts and ProTek Wear Pads.
Make Your Next Job a Success
Looking for a manufacturing and distributor partner for your next international job? We want to help you meet and exceed your project goals. Visit our contact us page to get a quote from your local rep.
Don't see your region or country listed on our contact page? Send us a note. We're always open to connecting with new local partners.